Orcas' professional community embraces practical and artistic design and development in equal measure. Any local architect will provide endearing and unique designs that interweave client preferences with the durability and reliability required in the Pacific Northwest. From studio to project completion any construction or remodel is in good hands on Orcas Island.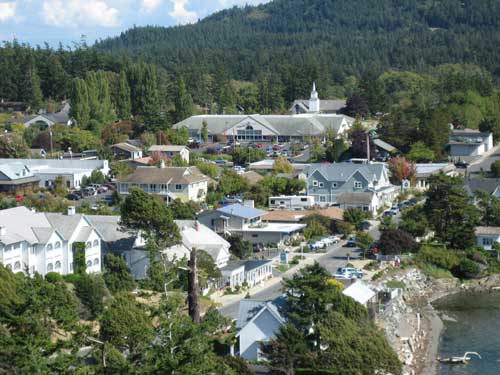 Local, talented Orcas Island architects and contractors keep tabs on the latest trends and technological developments, guaranteeing that the best materials and most efficient layouts are utilized in their work.
Each property on Orcas Island embodies at least one of the many aspects that makes Orcas a beautiful place, and nothing fits them better than lovely homes and gardens.  Enterprising families and retiring couples have been building their dream homes on Orcas for decades, and local contractors, architects, and service professionals have embraced the variety of designs and tasks that were requested from them.